Two weeks ago, I release an update to the free version of WP Social Icons. Because I try to keep the releases for each version of the plugin in conjunction with each, I just release an update to WP Social Icons, too.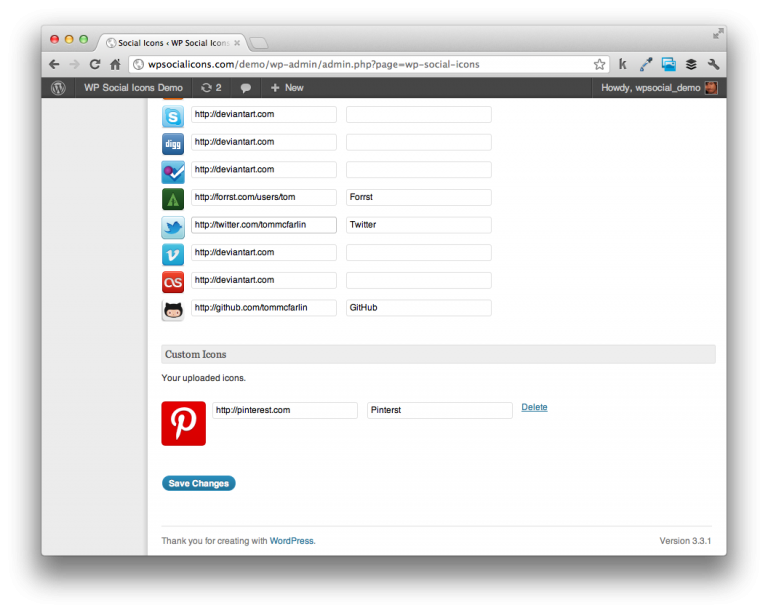 Version 1.7…
Introduces the ability to delete custom icons
Adds improvements to icons that have atypical characters in their filename for better compatibility across a wide range of hosting configurations
Localization improvements
The upgrade is already available in the
forums
.