Brad Touesnard is the guy that's behind several popular WordPress plugins one of which is the WP App Store, the other being WP DB Migrate Pro.
To say that he's an accomplished and respected WordPress developer would be somewhat of an understatement.
He's recently released the lastest version of WP DB Migrate Pro which I had the pleasure of participating in the beta test.
Generally speaking, this is the easiest plugin for migrating WordPress databases from local servers to remote servers and back again.
Features aside, Brad's been kind enough to support a giveaway and a coupon code specifically for you guys.
WP DB Migrate Pro
In short, WP DB Migrate Pro makes it easy to import or export your database to and/or from a remote server.
About The Plugin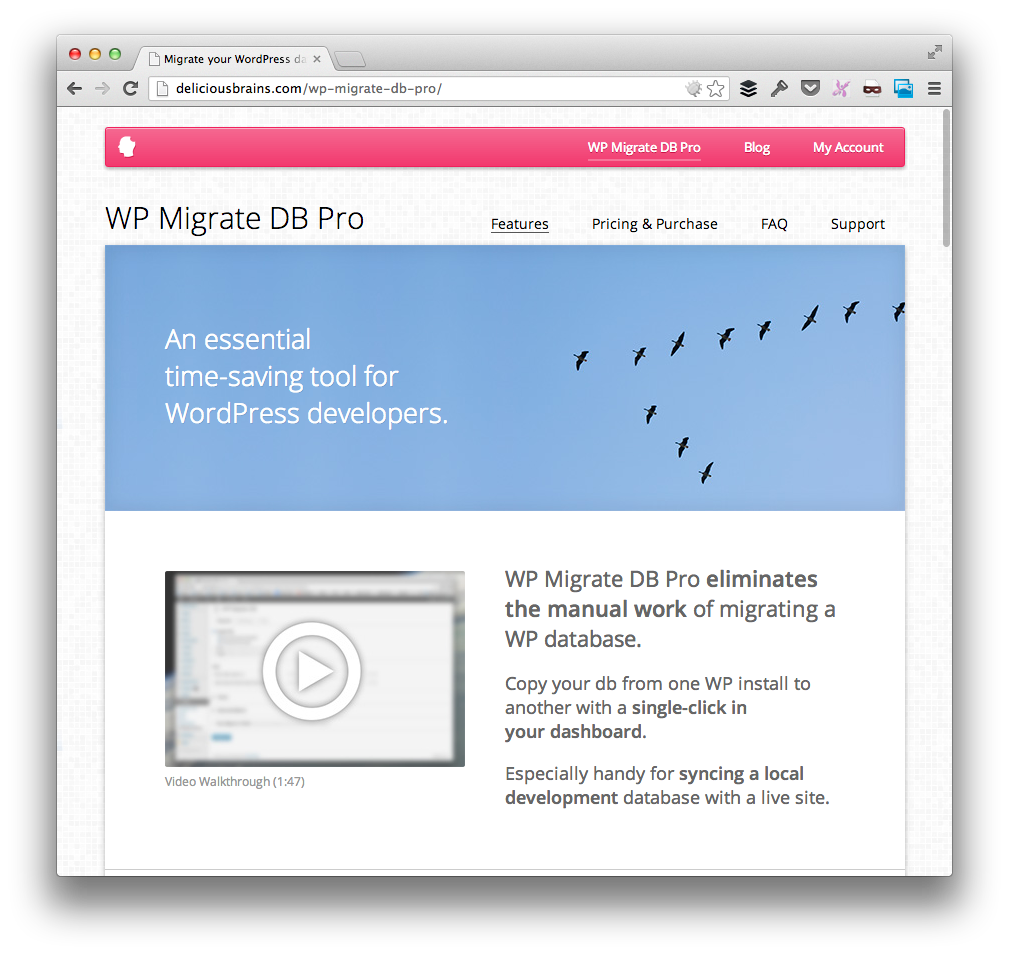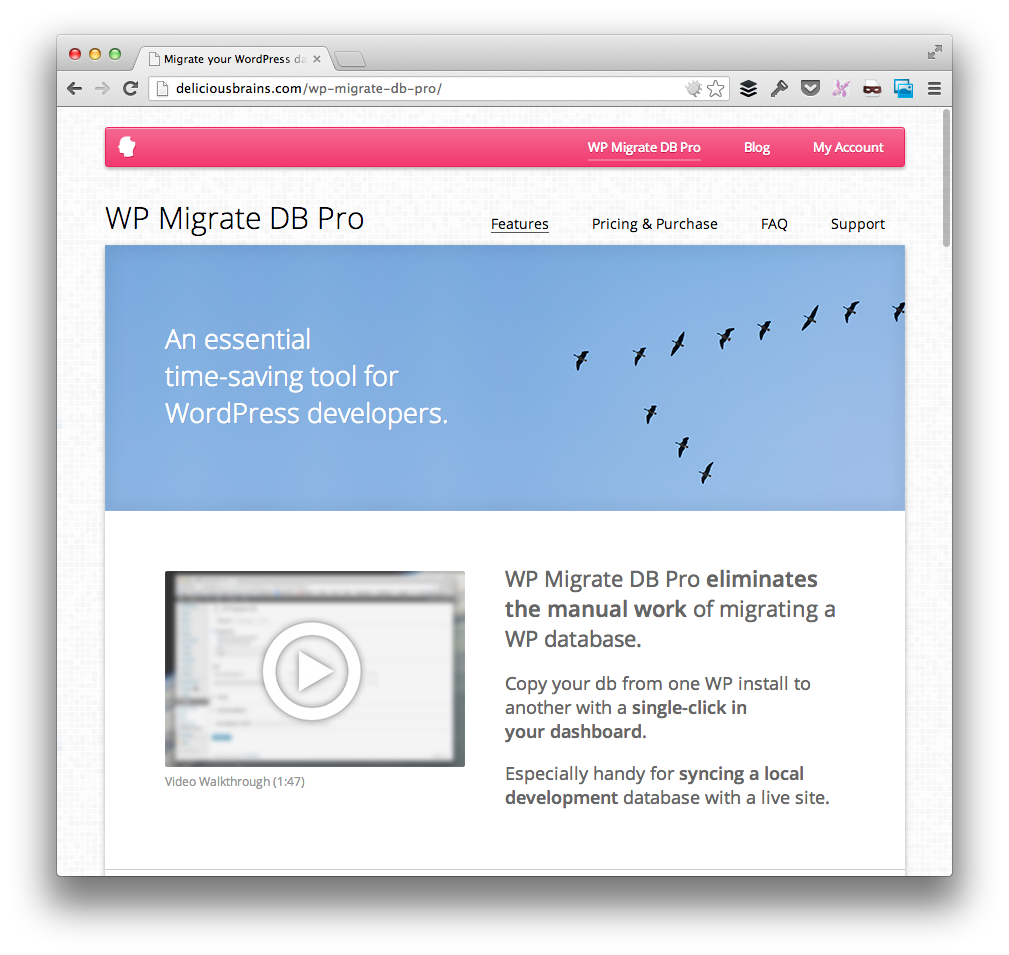 In short, the plugin features the following set of features:
Migrate a local database to a remote database
Migrate a remote database to a local database
Global find and replace to easily replace certain tokens and strings that may need to be changed during the migration
Export the entire database
Stress test exceptionally large databases
…and more
Brad's also offering killer customer support for those of you who need it (though I think the plugin is one of those that's that easy to use).
Here's a short video of how to use the plugin:
Easy, right? So let's get down to the giveaway and the coupon code.
The Giveaway
In case it isn't clear, there are two ways to earn points:
Leave a comment on this post
Tweet out a link to this particular post (as provided by the Rafflecopter widget embed
The Coupon
For those of you who don't win the giveaway or can't wait to purchase the plugin, use the coupon code MCFARLIN20 to get a 20% discount on the plugin through May 22nd.
Thanks to Brad for the plugin and for offering you guys a free copy and a coupon to the plugin. If you chat with him on Twitter, be sure to pass him a note of thanks :).
The plugin's killer – best of luck to you guys.