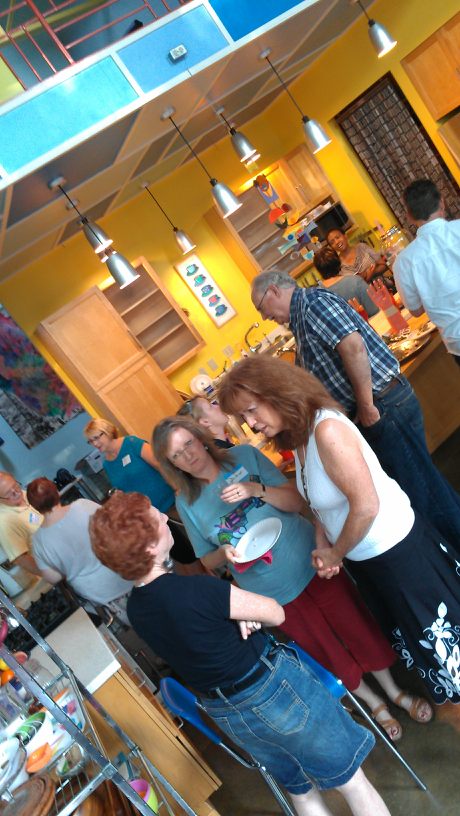 Photo credit to Teresa Rosche Ott
Last night, I had the pleasure of hanging out with the Atlanta WordPress Users Group where we talked all about plugins. I had a killer time hanging out, meeting everyone, and participating in the discussions we had after each talk.
To recap, here are all of the WordPress plugin resources that I discussed, shared, and used during the meetup:
An Introduction To WordPress Plugins
In this talk, we defined exactly what a plugin is:
A piece of software that adds functionality to WordPress.
Simple, right?
Next, we covered…
Where to find plugins and some tips on how to vet their quality
Recommended plugins for all blogs
How to determine if you're running too many plugins
…and a number of other topics
Here is the slide deck from the presentation. You can also download all of the slides and my notes used throughout the talk, as well.
Advanced Topics For WordPress Plugins
During this part of the meetup, we talked about everything that you can do with plugins:
You can do almost anything and everything with plugins (but not everything is right for everybody!).
We also discussed:
Things to look for when downloading plugins for your personal blogs and/or client projects
Suggested plugins for people who are serious about digital publishing
How to correctly modify a plugin so that updates don't overwrite your changes
…and more.
We broke open an existing plugin, modified it to make it our own, and even talked about a few resources for people that are interested in getting into plugin development (which I thought was pretty awesome).
Here is the slide deck for this presentation. The assets that I used during the presentation are also available for download.
These include:
My notes from the discussion
The sample WordPress data I used for the blog we reviewed during the meetup
The WordPress Importer plugin (which is also available here)
The entire slide deck
Thanks to Judi for inviting me to speak – I enjoyed hanging out with everyone and look forward to meeting up at future events.