With the second-half of the REST API merge confirmation coming to WordPress 4.7, it's safe to say that there are going to be there clearly be more than one WordPress REST API example made available in the next few months.
Then again, there are examples that already exist because it's possible to include the REST API in your project as a plugin, but I digress.
One of the neater, smaller examples that I've recently come across is by Brian Krogsgard.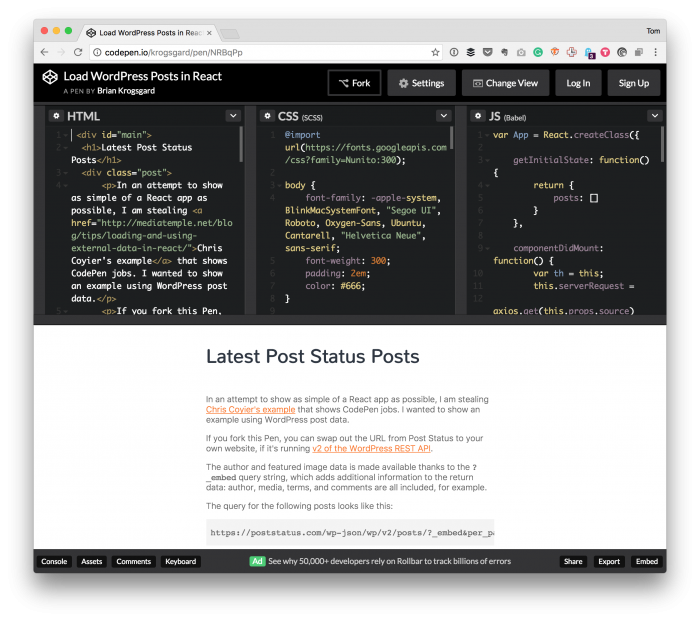 Not only does it show a WordPress REST API example, it shows how to use it in the context of a Rect applications.