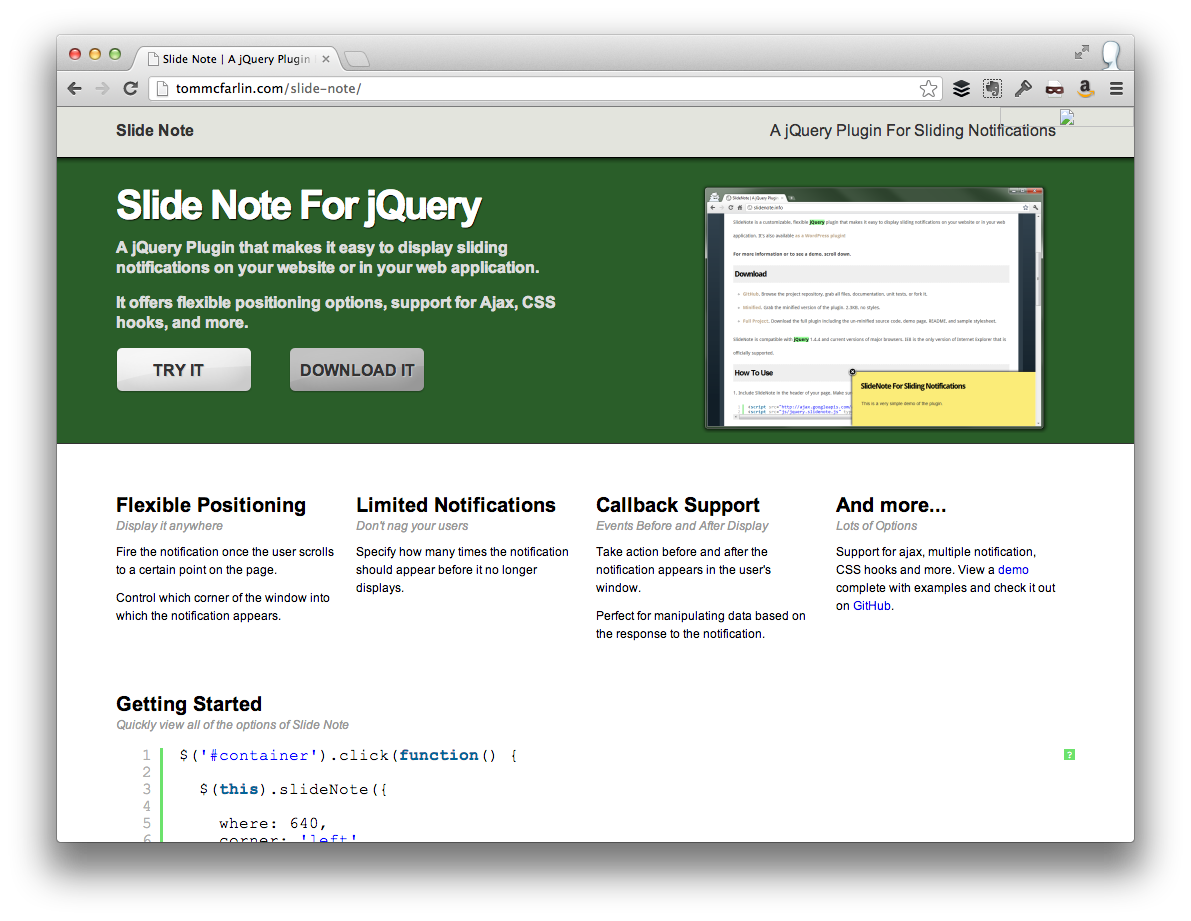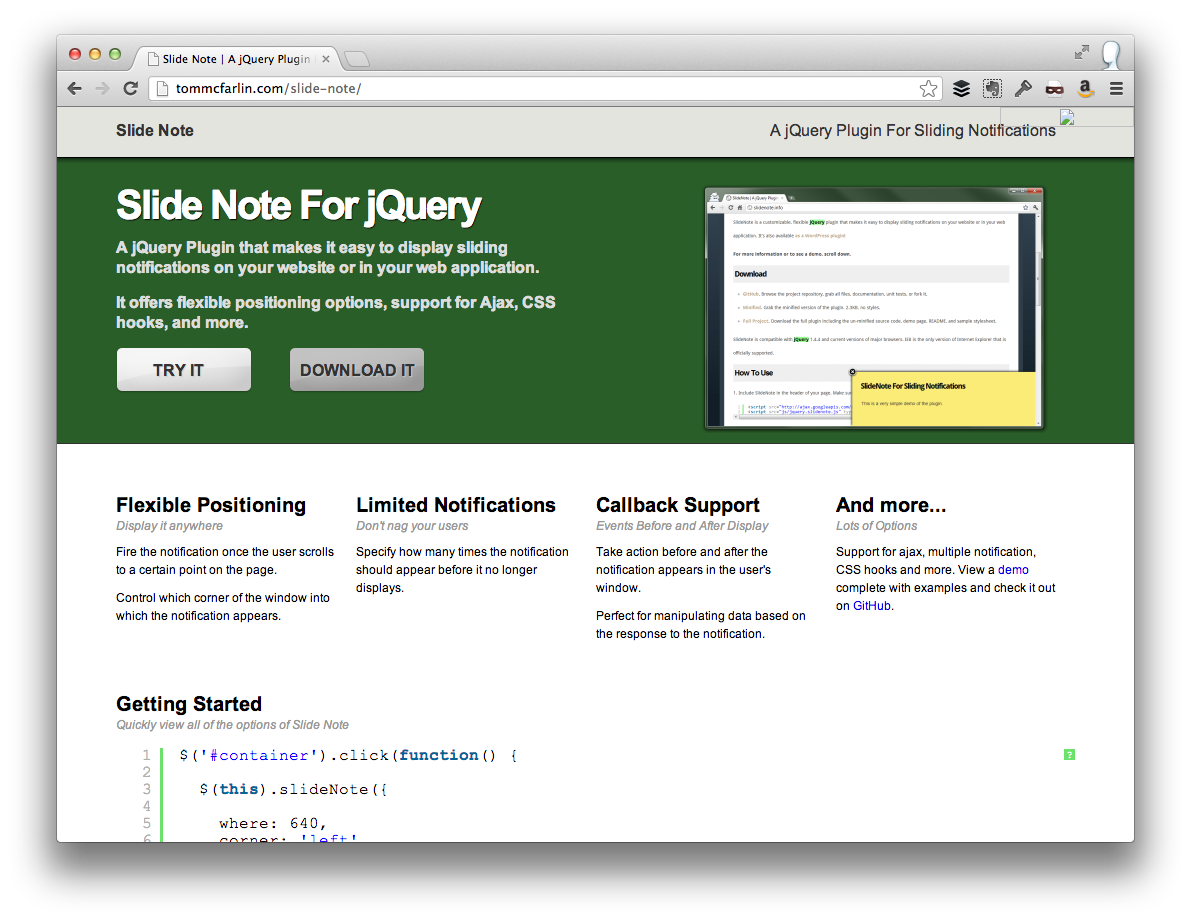 In late 2010, I released a small jQuery plugin called Slide Note that made it easy to add sliding notifications to your website or web application. It included a variety of features such as the ability to control where it was displayed on the page, custom callbacks, and Ajax integration.
Eventually, I built a small WordPress plugin around but retired it shortly after the time required to maintain and support it exceeded the amount of time I had and, honestly, the amount of joy I was getting out of the plugin.
Anyway, I continued to maintain the jQuery plugin for sometime, but it's time to retire that plugin, too.