For those of you who have followed this blog for sometime, you know that I moved from corporate employment to self-employment several years ago. During that time, I've had the pleasure of working on both contract projects as well as helping to co-found and build 8BIT.
Earlier this week, I had the pleasure of being interviewed by The Pro Guide on what it looks like to quit your day job.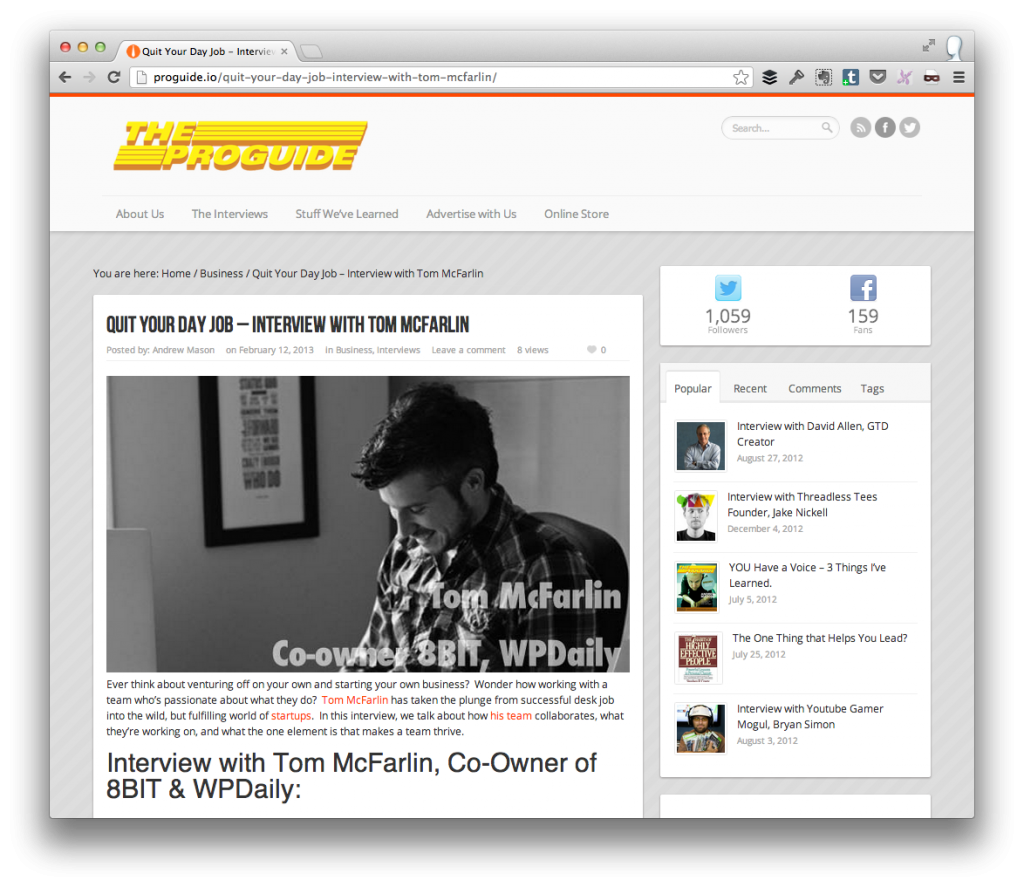 What's It Like To Quit Your Day Job?
During the course of the interview, I answer the following questions:
How does collaboration and product development happen?
How did Tom dive into the world of startups and self-employment?
What tips does Tom have for people starting their own businesses?
And more!
I also discuss a little bit more about what it's like to work for yourself as well as what it looks like to build product within the context of a smalI startup.
Additionally, I talk a lot about how 8BIT works, what our process looks like, how we handle internal conversations and hold each other accountable to our tasks even when it's hard.
Finally, I talk about what pushed me over the edge and moved me into self-employment and startup mode as well as things that every person should consider prior to jumping ship from the daily 9-to-5 to starting their own business.
Head over to The Pro Guide, check out the interview, and let me know if you have any other questions or comments!