When it comes to promoting WordPress products, or products in general, is not my strong suit. You can ask any number of friends I've talked to about branding, marketing, and other things that go into it.
That's okay, though.
I mean, that's why we have these kinds of people in our lives right? We treat them as mentors, leverage their experience. And we opt to do the same for others when we're approached, too.
Although I don't know much about the above I do know about writing and sharing your content via Twitter to help it reach your followers (and hopefully their followers and their followers followers).
In Case Your Missed It
Before I share anything about this, I want to say that I know that promotional types of tweets get really old to people.
I mean, if you use the Twitter web client then you're already seeing sponsored tweets. And if you follow a small group of people or pay attention to niche group of people then you've likely seen things repeated in a timeline mutiple times.
You know how it goes:
"In case you missed it, I published…"
"Earlier I shared…"
"Did you see…"
And so on.
Admittedly, I'm guilty of this and other people have asked me about it. For a while, I opted to stop. But when I did I noticed a considerable drop in traffic, talking about a concept in comments, and chatting about things on Twitter.
And if the frequency of which I tweet is annoying a few people but it's impacting the amount of people I'm chatting with on the web, the latter wins out.
Promoting WordPress Products
So what's this have to do about promoting WordPress products? Just about any type of product – especially those in the WordPress space – have some type of site and often has a blog associated with it.
And this is where the post promotion comes into play:
When you write a blog post, it's okay to share it a couple of times per day, sometimes next week, and even sometimes next month.
The challenge of doing this, though, comes with remembering to do so. Enter Post Promoter Pro.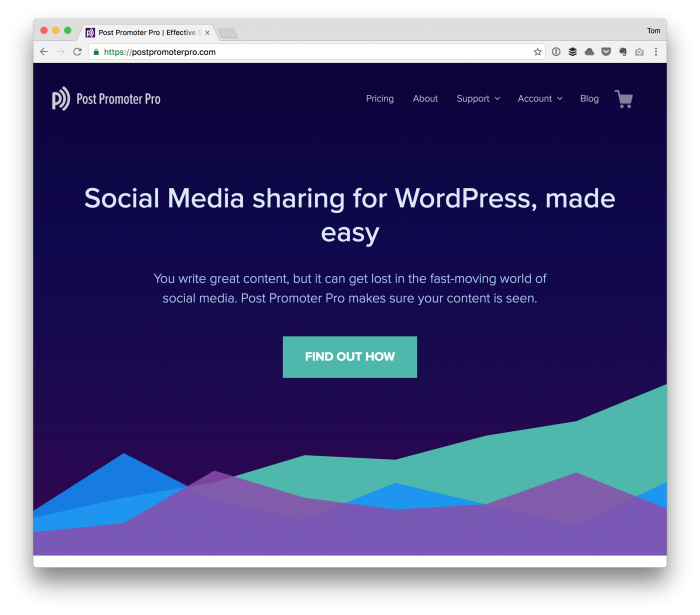 Here's the elevator pitch:
Engage people who may have missed the original post; Post Promoter Pro allows you to customize the text that sits before the link to your content.
Sounds good, right? And here's how it works:
You install the plugin,
You connect it to your Twitter acount,
You draft a post,
You set the dates, the text, and the [optional] images you want when you want them to be tweeted,
You're done.
I know – the above sounds like something you'd hear in an infomercial or some type of cheesy copy for a site. But it's not. This really is how easy it is to schedule and re-schedule your post.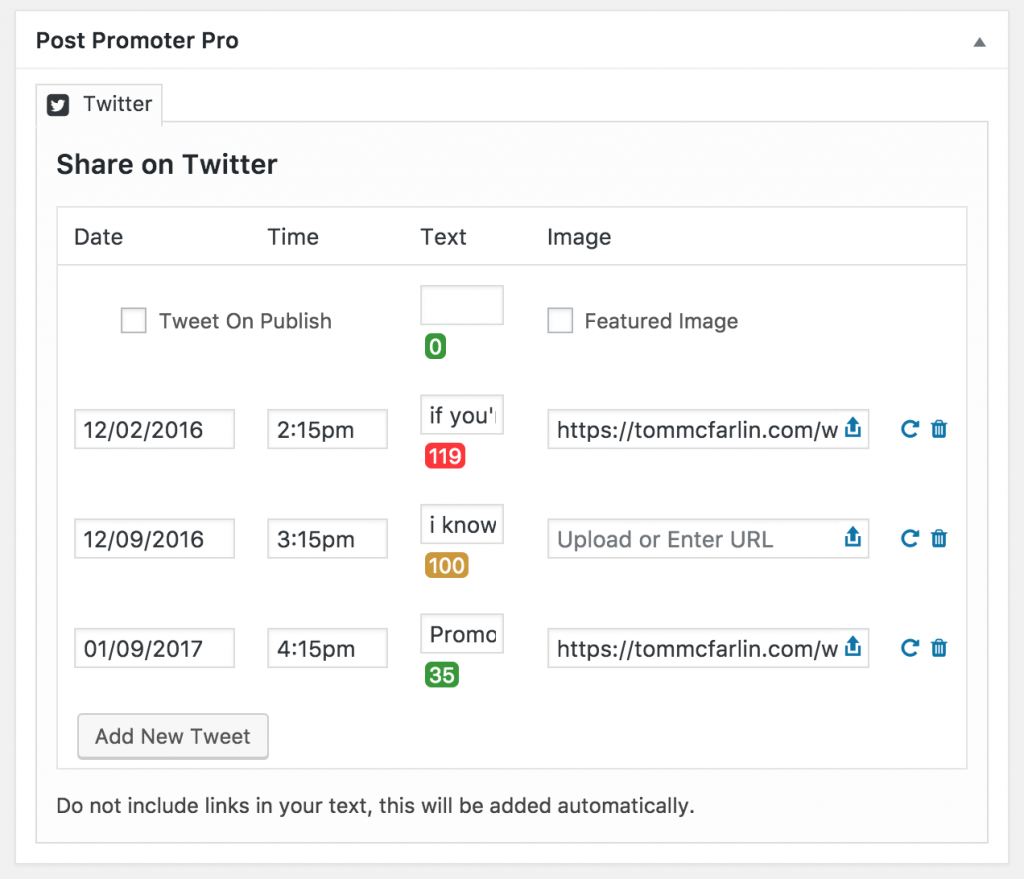 Ultimately, if you're running a blog promoting WordPress products, or perhaps other types of products, or perhaps your own stuff, then it never hurts to promote it a few times.
As with anything, it can become obnoxious so you gotta find your sweet spot. But I can't help but to recommend something that makes it so easy.