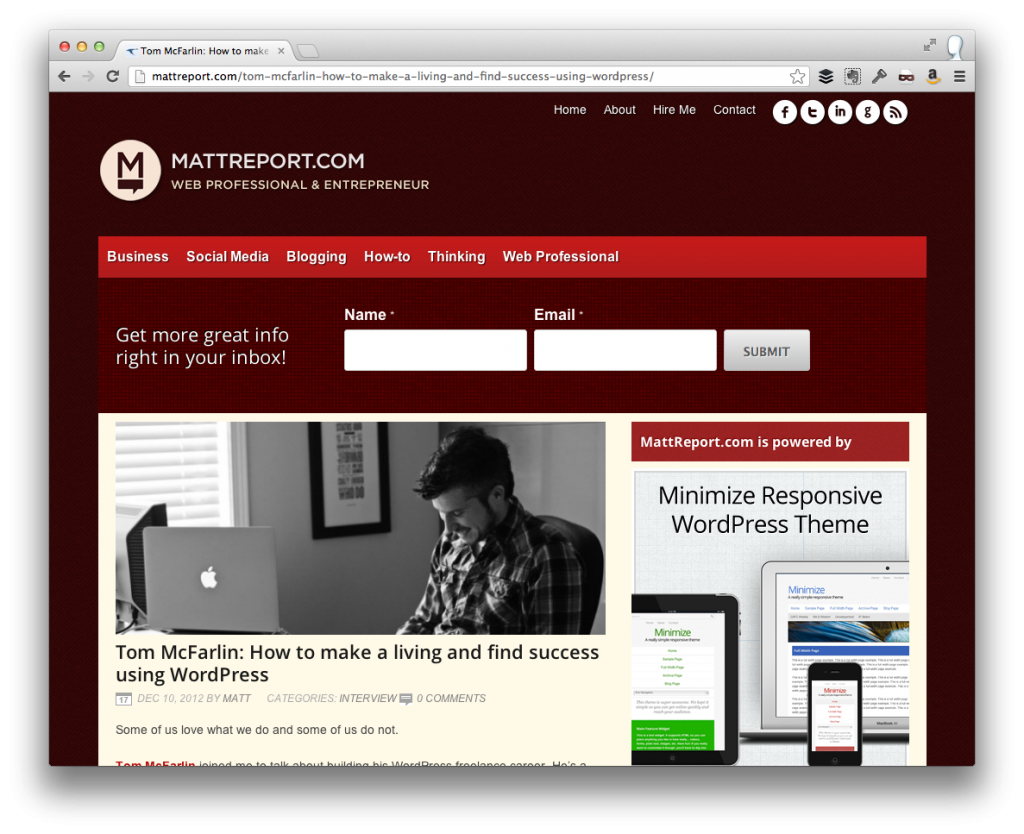 Yesterday, I had the pleasure of being interviewed and featured on MattReport.com about what it's like to make a living with WordPress.
You can view the full 45-minute interview on Matt's page. Throughout the interview, I hit on the following points:
What it's like to be self-employed primarily build sites and software using WordPress
Focusing on your strengths and finding partners that help you do just that
Meetups, Time Management, and more
Be sure to head over and check out the interview.
At the time of this post, some visitors have mentioned that Matt's comment feed seems to be broken. If so, feel free to leave your questions in the comment feed below; otherwise, drop them on Matt's site and I'll be sure to follow-up there!