When it comes to OS X, I've tried almost every email client I could get my hands on. To say that I'm particular about my workflow is an understatement. As such, it's important that I have applications that don't harsh getting work done.
I'm pretty sure every single one of you is the same way. How we get work done likely varies from person to person, but still.
Anyway, so when it comes to email I've not always had the best of luck. Either the client was unintuitive, I didn't like the UI, the shortcuts what weren't I wanted, or it didn't have features that helped me get things done quickly.
And since I use Gmail as my main provider of email, I often found myself hopping back into the browser. It was, you know, comfortable.
But then I found Kiwi.
Kiwi For Gmail
At first glance, Kiwi For Gmail looks like a Fluid app – as if it's a wrapper for the web application. But it's not. It's more than that.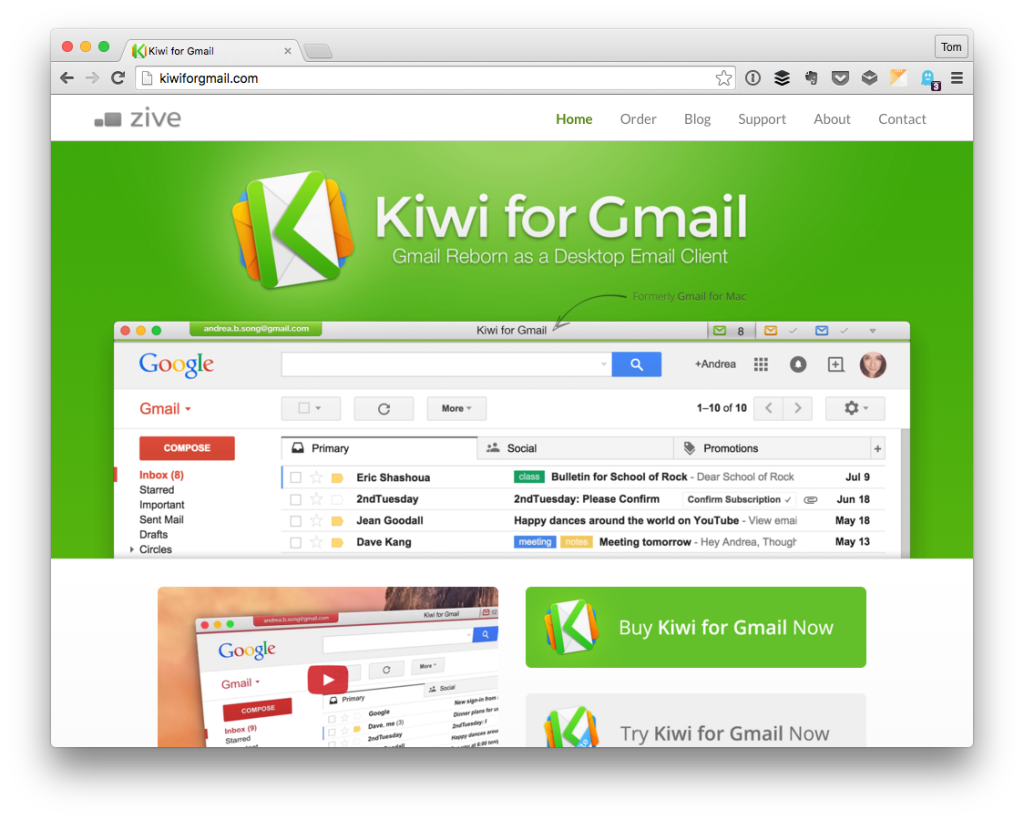 Because it runs the actual Gmail application within its context, you get all the features, such as search, that you're used to having without some third-party implementation.
But you also get an additional feature set:
The ability to switch accounts easily
Shortcuts (like the ability to draft an email wherever you are)
A menu bar icon that gives you a heads up on the status of your inbox
Do Not Disturb mode (love this!)
Implementation of gestures
…and more (with more coming)
All which started with a Kickstarter.
So if you're a fan of Gmail but are looking for a desktop application that will serve you well, I recommend Kiwi. I've grown to dig it and think it's worth the nominal fee they charge for the premium version.
What About Mobile?
On my mobile, I'm still a fan of Inbox, but that's a whole other post. When it comes to my desktop, Kiwi is the app I've stuck with the most and I've been completely happy with it.