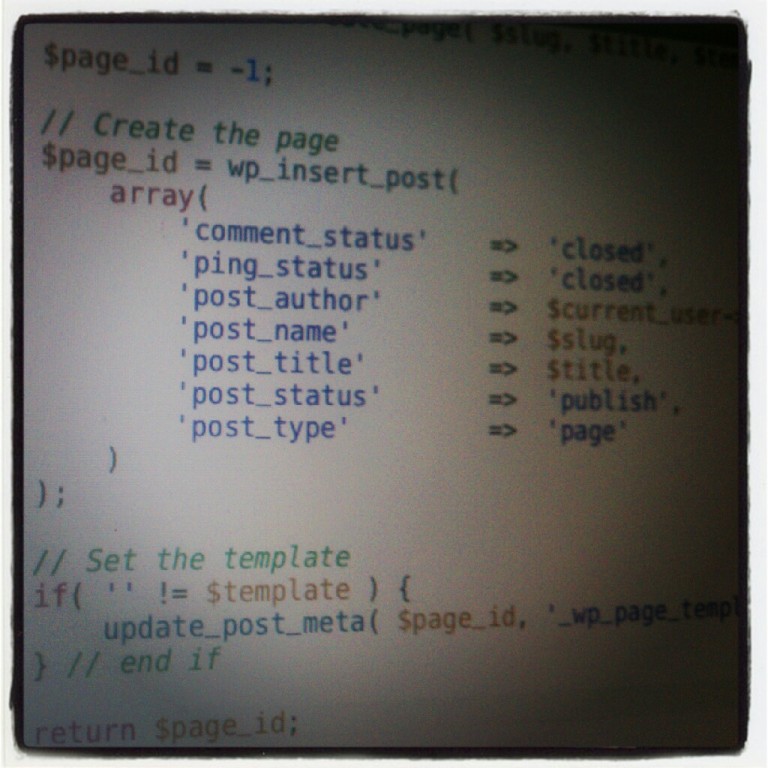 For many, creating WordPress posts and pages is a simple matter of using the built-in editor. But if you're working on a more advanced project – perhaps you need to automatically generate pages (or posts) to act as views or to restrict users from accessing the dashboard.
If that's the case, then it may be better to programmatically create a post in WordPress.
Case in point: I've been working on a project where all user profile management (save for administrators) has to occur outside of the dashboard. This means that when the theme is installed, it needs to automatically generate pages that support this functionality.
It's not terribly difficult, but it's important to make sure that you aren't overwriting existing pages, that you're properly setting post attributes, and that you're properly assigning templates when necessary.
Here's a simple example of how to programmatically create a post in WordPress.
Continue reading "Programmatically Create a Post in WordPress"