Last month, WP Chat held an "Ask Me Anything" or and AMA with Justin Tadlock. Justin, obviously a very popular, prolific, and respectable person in the WordPress economy, provided a great time even for those of us who were simply reading along (or for those who want to read along).
WP Chat is going to be making this a monthly event and I'm humbled to say that I'll be participating in the next AMA session at WPChat on Monday night.
Ask Me Anything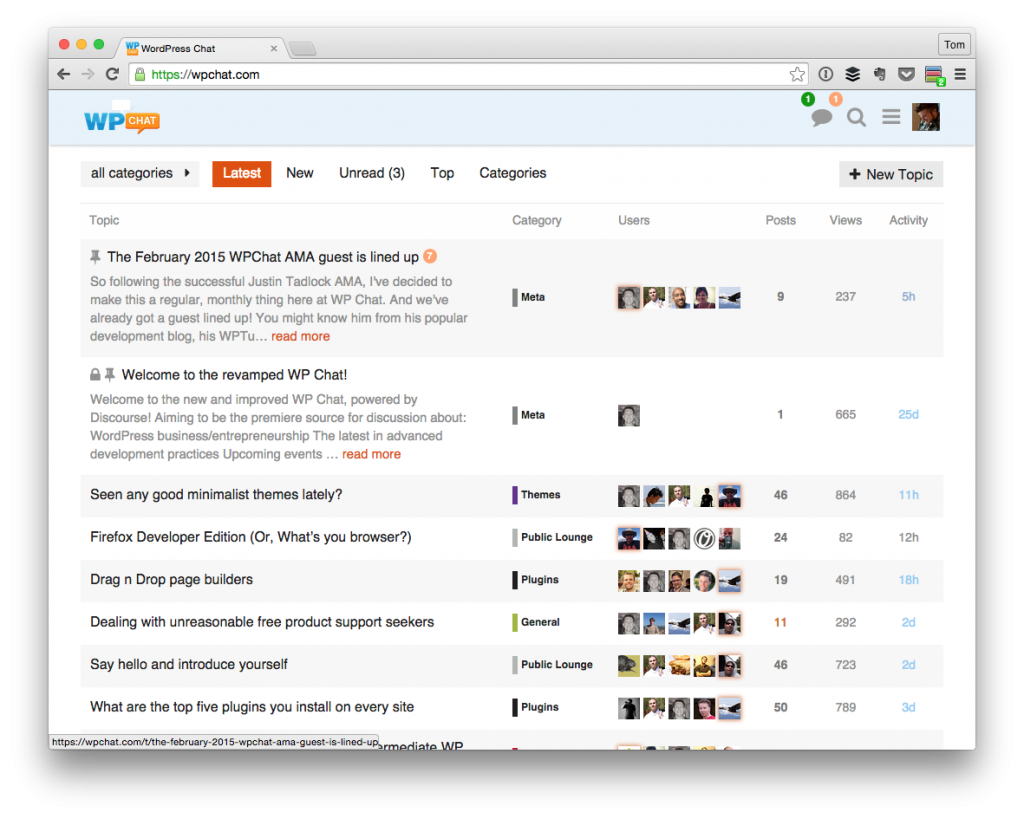 Though I'm a big fan of people getting together to share their questions, comments, and general perspectives on things (I mean, a lot of us are into blogging and reading blogs aren't we? :), I haven't participated in something like this before so I'm stoked to be a part of it.
For those who are interested, be sure to check out the WP Chat homepage on Monday, February 23rd starting at 8pm EST and there should be a thread where we'll all be able to hang out for an hour or so.