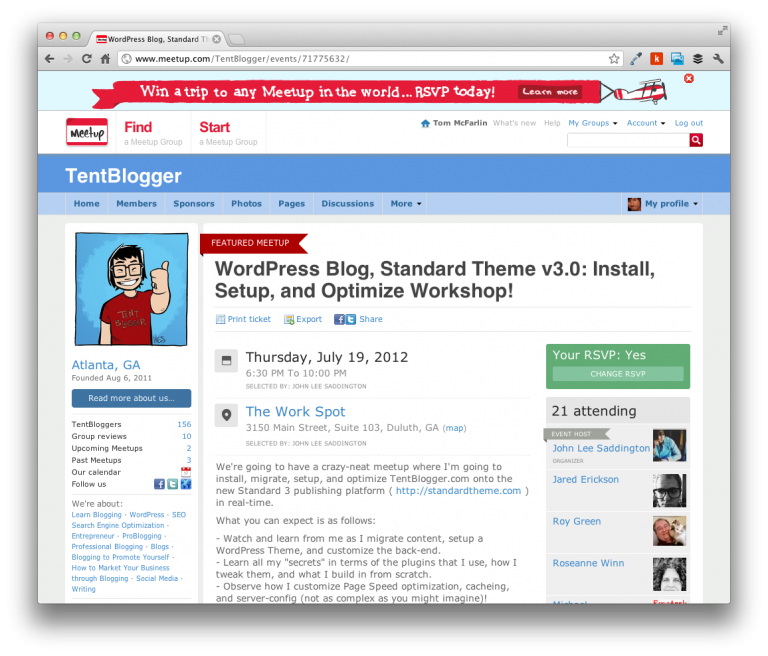 With the recent launch of Standard 3, John – responsible for business development at 8BIT and a professional blogger – is going to be hosting a meetup later this month during which he'll be providing some practical advice for aspiring and experienced bloggers for migrating to Standard 3.
This will be a great opportunity for anyone that's looking to get started with blogging, update an existing installation of Standard, or looking to migrate over to Standard to have their questions asked.
Here's what we have planned:
Upgrading an existing Standard 2 installation to a Standard 3 installation
Recommended plugins that play nice with Standard and that enhance your publishing experience
Site optimization including page speed, caching, server configuration, and more
Q/A for strategies, content development, and configuration
…and more all of which will be done the live version of a site.
Jared, our designer, will be there to talk a bit about the design principles applied to Standard and I'll be there to discuss what's going on under the hood of Standard and some best practices to follow when customizing your installation to best meet your needs.
We'll be meeting at The Work Spot in Duluth on July 19th at 6:30pm. For more details, be sure to check out John's post.
It should be a lot of fun so whether you're a designer, developer, or blogger be sure to to RSVP for the event. Bring questions – we're looking forward to hanging out!