When it comes to managing a blog, one of the pressure points that many of us feel – at some point – is how to manage the amount of bandwidth our site requires in order to serve the assets.
Case in point: if you're a designer and you're serving large images to your audience, you can drastically impact their experience with your site with how fast your server provides the images.
Similarly, if you're a developer and you're serving up files for people to download as examples of your work, then bandwidth is required to send the data across the wire. And the same goes for people producing videos, musicians sharing their work, and so on.
For many of us, we start off on a budget-friendly hosting plan and then drop some cash on a beefier server when the time comes. The thing is, there's middle ground between the two: introducing caching.
Specifically, setup caching such that all of your assets are hosted on a content delivery network that will host the files and make downloading the data that much faster for your readers and/or visitors without taxing your server.
Granted, this can cost a little bit extra, but I am proud to announce a MaxCDN giveaway.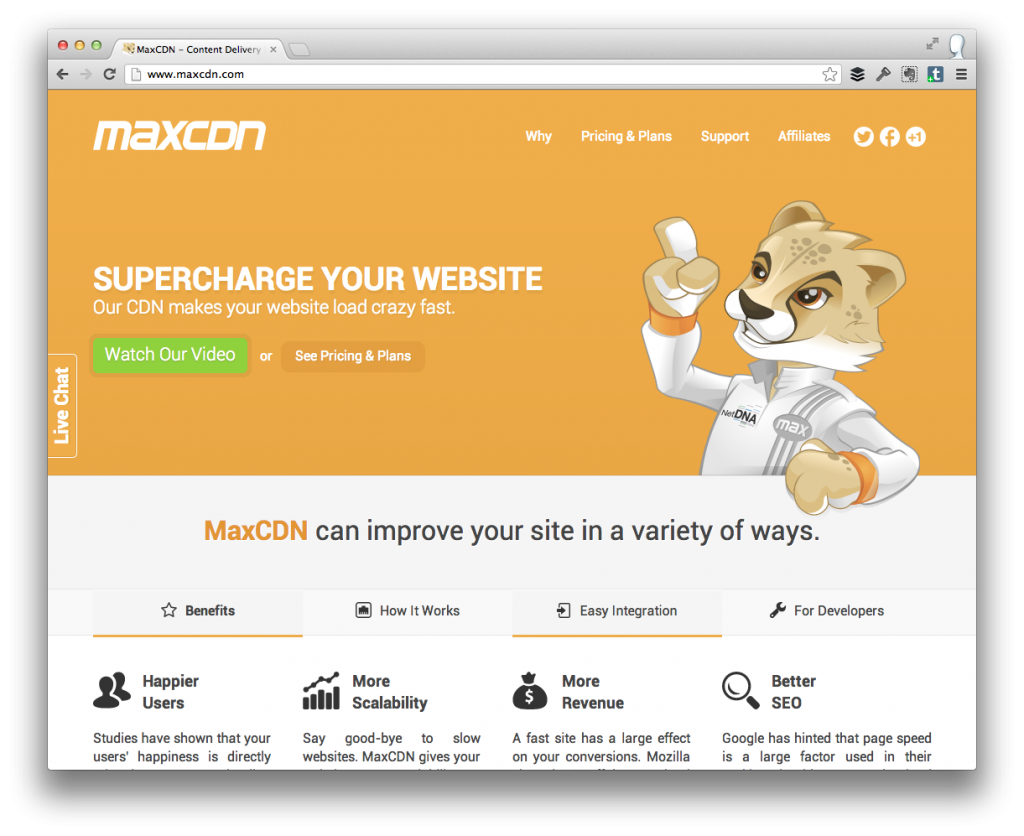 NetDNA is the company responsible for MaxCDN – the company responsible for hosting the assets for sites such as Stack Overflow, The Next Web, WP Engine,  BuySellAds, and more.
I know that most of you guys are also WordPress designers, developers, bloggers, or – more politically correct – fanatics and they also have a WordPress plugin that makes integrating with their CDN a cinch.
So here's the deal: MaxCDN is giving away ten(!) 1TB MaxCDN accounts to those of you who follow this blog. To enter, head over to the Rafflecopter giveaway.
And once the give away is over, your account details will be sent to you.
And for those of who you opt not to participate or who miss out on the giveaway, then you can use the following promotional code for 20% any of the MaxCDN plans:
Max20
As of now, there's no expiration on the promotional code.
As with all good sponsorships and contests, I'd ask that you please retweet the link to this post as well.
Special thanks to the guys at MaxCDN for sponsoring the giveaway, and I especially thank you guys who follow the blog, comment, and promote it on Twitter. I genuinely appreciate it and hope this kind of stuff helps you guys out!