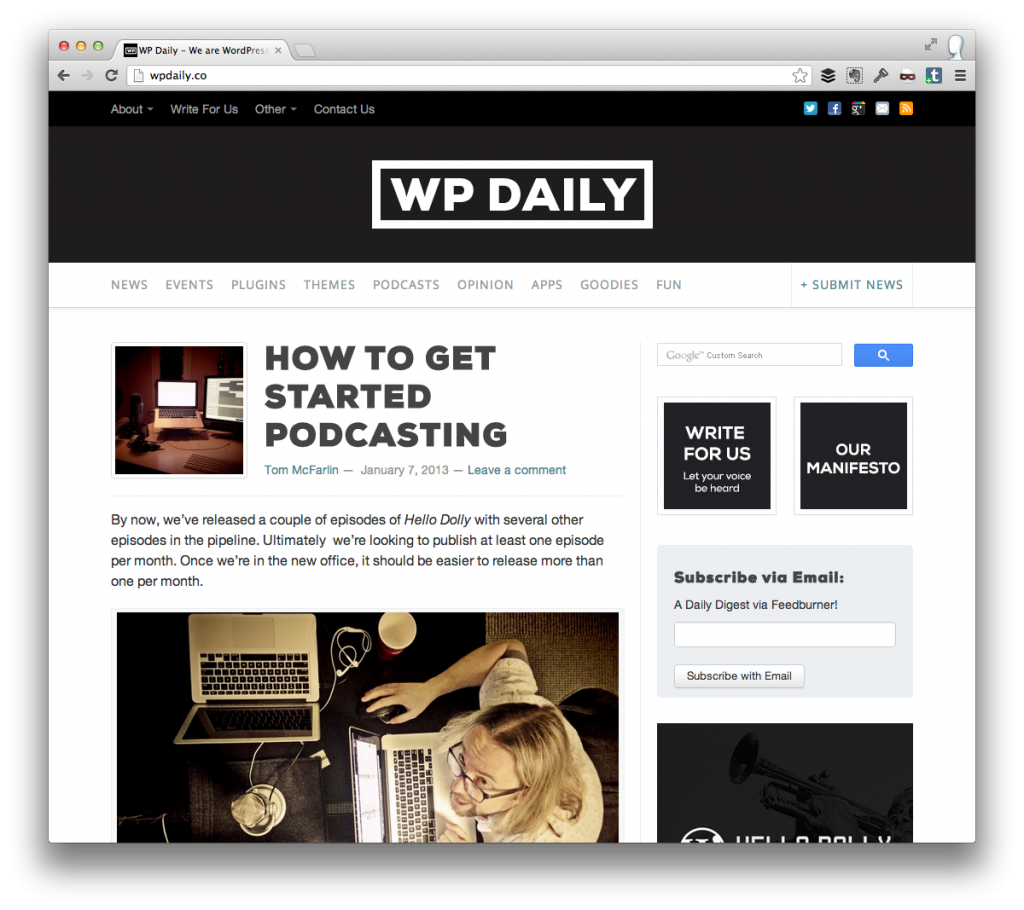 Over the past couple of months, I've been doing a bit of podcasting both with my team and now on my own. It's had it's fair share of learning curves, but nothing terribly complicated – just a bit tedious.
In a recent post on WP Daily, I share exactly what we needed to get started podcasting.
Specifically, I cover:
Software

Feeder. A Mac application specifically designed for generating an XML feed for iTunes.
iTunes. How to submit your podcast to the podcasts in iTunes.
FeedBurner. How make your podcast accessible to those who opt not to use iTunes.
GarageBand. How to record a podcast using an application available on the Mac.

Hardware

Condensor Microphone. We're fans of the Blue lines of microphones and I explain why.
Pop Filters. A necessary piece of hardware that helps improve audio quality.

Community. Why it's important to listen to what your community says to make sure that you're providing the most important
I also discuss this in a bit more detail. So if you're interested in getting started in podcasting, then head over to WP Daily and check out the article.