I live in an eastern rural area of Atlanta, Georgia with my wife (for the hopeless romantics, we were high school sweethearts).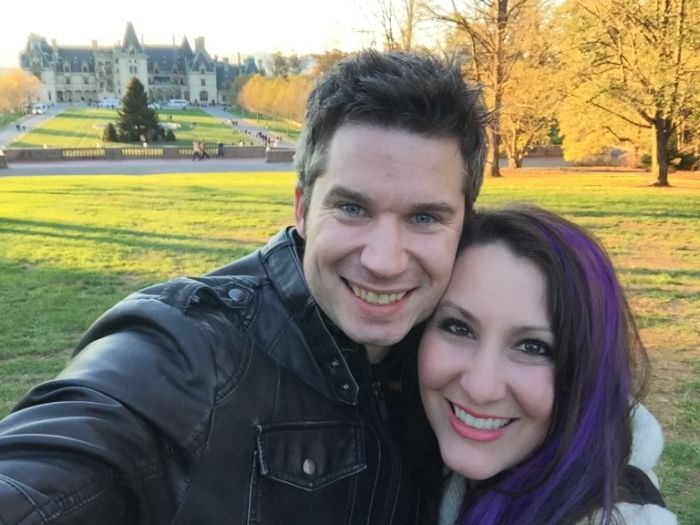 We've got three daughters (so we can properly round out our trilogy 🤓) who we absolutely adore (two of whom are pictures from years ago):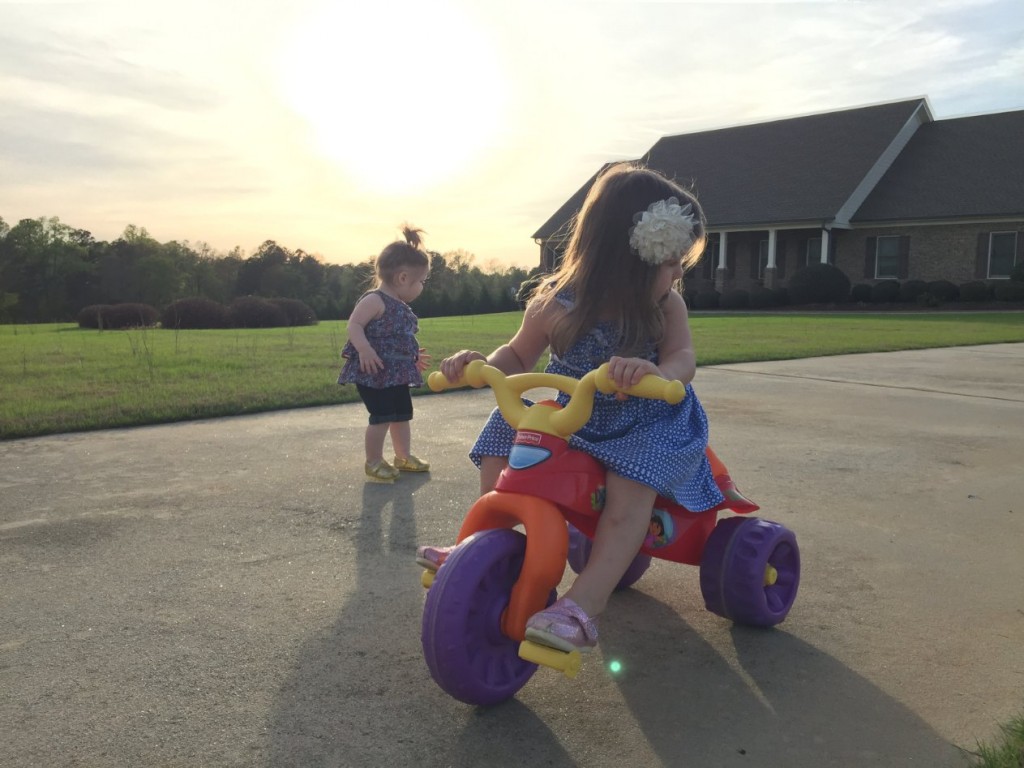 Two One crazy terrier mutt (RIP Liam, June 28, 2020) who have been with us since our third month of marriage: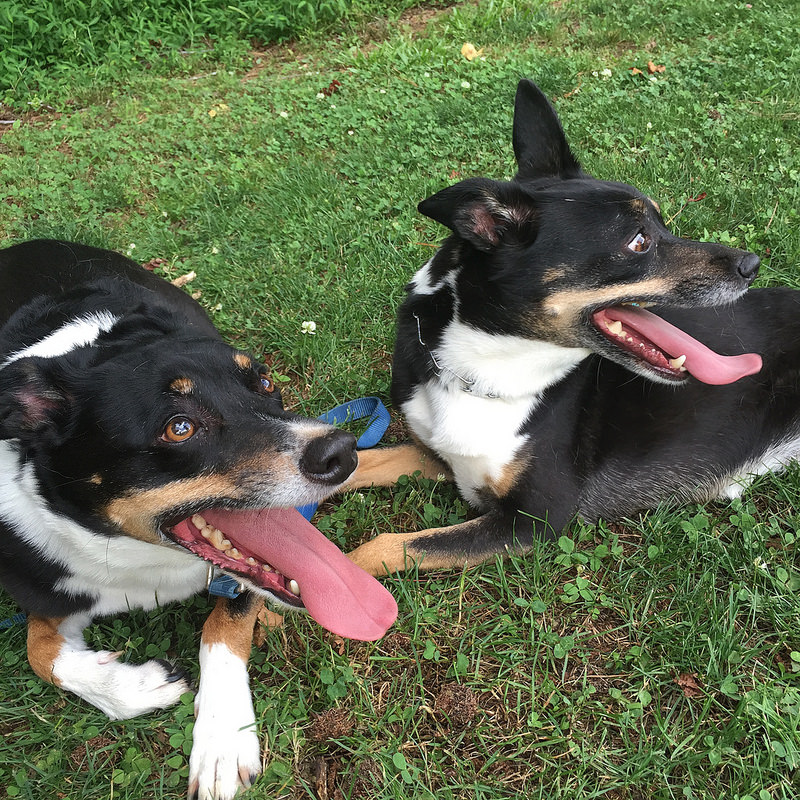 And two three cats (because one ran off and by ask of our two oldest daughters)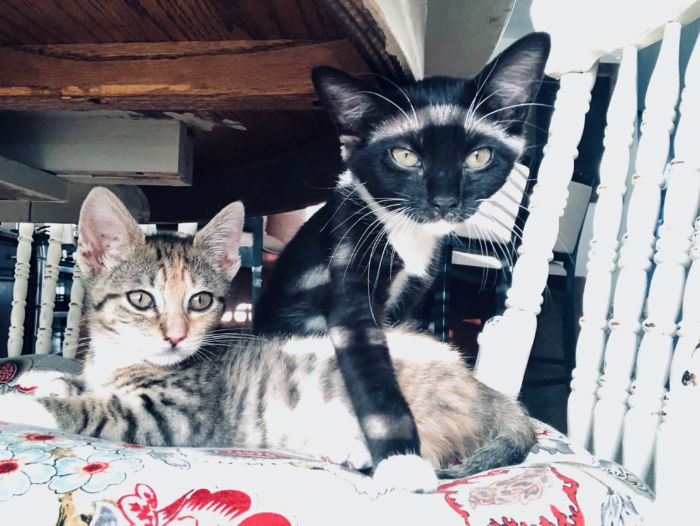 All of whom keep us just as busy – if not busier – than work ever could and I absolutely love it.
When I'm not in front of a computer, you're likely to find me running, listening to music, reading, or playing around with one of my guitars (or dabbling in some other musical interest).
If you're looking for me on social media, I'm pretty active on Twitter at @tommcfarlin. I also use Instagram occasionally.
For Work
I'm a senior developer for Awesome Motive where I work with incredibly talented people on a suite of products that help to small businesses compete with larger businesses.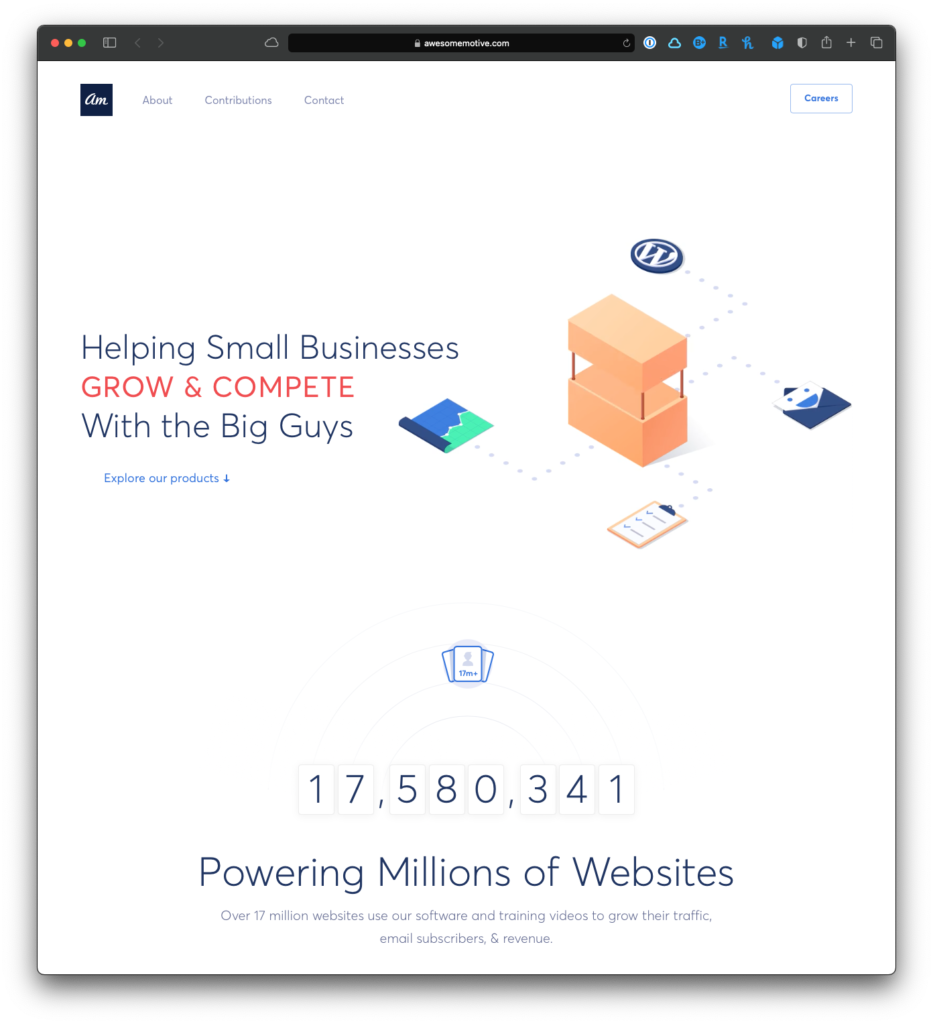 You can find a lot of my open source work both in the WordPress Plugin Repository as well as on GitHub (though some of it's quite old and outdated so be mindful of the dates in the repository). I generally try to keep as many repositories as updated as possible, but work comes first so those projects generally take a backseat.
About This Blog
I'd say this is my personal blog, but that'd be somewhat of a misnomer. I'd also call it my professional blog, but I'm concerned that a liberal use of memes and other such images may disqualify it from that, as well.
Either way, this is where I share articles, notes, tips, resources, and more. Generally, I try to cover topics related to WordPress and web development. When possible, I also try to talk about some of the projects that I've completed.
I usually post three times a week. I no longer offer comments as they became simply too much to manage, but I'm always interested in hearing from readers.
Occasionally, I speak at various meet-ups and WordCamps about WordPress both as a blogger and as a developer. If you're a developer, designer, or a blogger who is passionate about WordPress, I invite you to subscribe.
A Bit of History
I graduated from the Georgia Institute of Technology with a degree in Computer Science focused in Software Engineering. Shortly thereafter, I worked for CareerBuilder.com as a software engineer and as a team lead primarily working with .NET.
In 2010, I moved to self-employment where I wanted to focus on building software and sites for small businesses, teams, and individuals. Since then, I've built products for others using PHP, Ruby on Rails, JavaScript, and WordPress.
In 2019 I started working at WebDevStudios doing all kinds of neat things with WordPress and object-oriented programming.
In 2021, I started working at Awesome Motive as a Senior Developer.
I was a Microsoft MVP since 2011 – 2015 which is kind of neat considering I tend to work with open source technologies outside of the Microsoft economy.
When it comes to engineering, I believe in going deep rather than wide and have since begun to narrowly focus my professional development efforts.
I believe that WordPress is the best blogging platform on the planet, and I also believe that it can serve as a tremendous foundation for building applications. Through blogging, projects, and speaking, I aim to help other bloggers and developers get involved with the WordPress community.
Writing & Speaking
Aside from my personal blog, I also aim to contribute to the WordPress community by providing various tutorials and articles on other blogs.
As time and schedules allow, I enjoy speaking at a variety of events in the Atlanta area covering all things WordPress. You can check out my speaking page for more information.
Under The Hood
For the technically curious:
If you're curious about WordPress but don't know where to start, then I recommend checking out WPBeginner.
Those are the finer details.
For Questions, Comments, and More
I'm available for hire and enjoy partnering with others for fun and interesting projects. If you're interested in hiring me, please contact me.