Last week, I shared that I published the first iteration of the WordPress JavaScript coding standards.
Above all else, this was meant to be a first draft – a 1.0 – of the standards in order that we may all begin collaborating to refine the standards.
Generally speaking, it's been well-received: I've received some good comments and questions via Twitter, and some developers have already made their own additions to the Codex.
Last week, I gave a short interview on WordPress JavaScript coding standards with my team at WP Daily.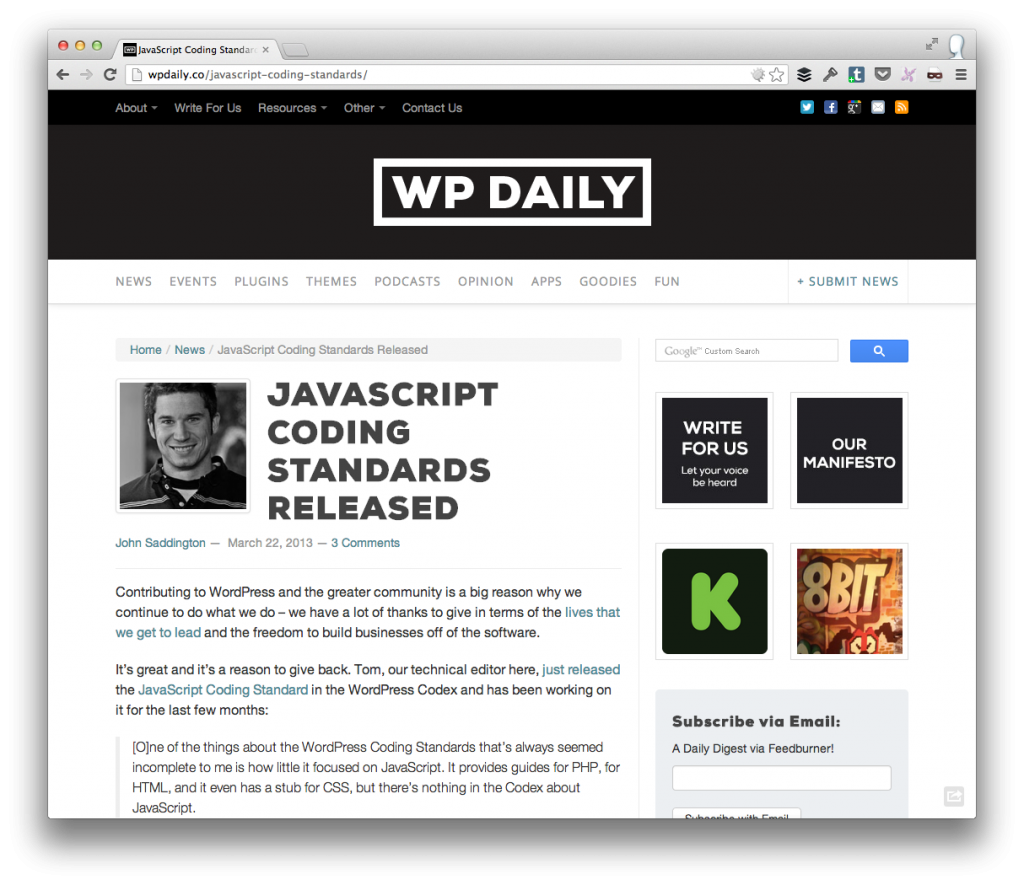 In the interview, I cover the following topic:
Why I contributing the standards for the Codex
My considerations on working in JavaScript full time
How to get started contributing the Codex
Why I spoke with a few other developers before publishing the standards
How I see JavaScript becoming more integrated into WordPress
As we continue to work on the handbooks, the standards will likely be re-located, but, for the time being, the Coding Standards in the Codex seemed to be the most visible place to put the standards for review and reference.
Anyway, if you have questions, comments, or other thoughts please feel free to share them!