A little over three years ago, I wrote a post about starting to write shorter blog posts. And in that particular posts, I made two comments that I think are still relevant but that I've gotten away from doing.
First, I wrote:
Because the truth is with the amount of information coming from other blogs, Twitter, and whatever other social networks and news sources you read, odds are that this site is one that can also be easily marked as read or thrown into Pocket oblivion never to be read again.
And I also wrote:
Secondly, it'll aim to be more to the point than anything else. The idea being that you can load up the article, read through it quickly, save whatever information you'd like (or not), and then move on to whatever's in your queue.
I don't know if old habits die hard or if I've simply gotten away from it and back to writing longer form writing because that's how I tend to write.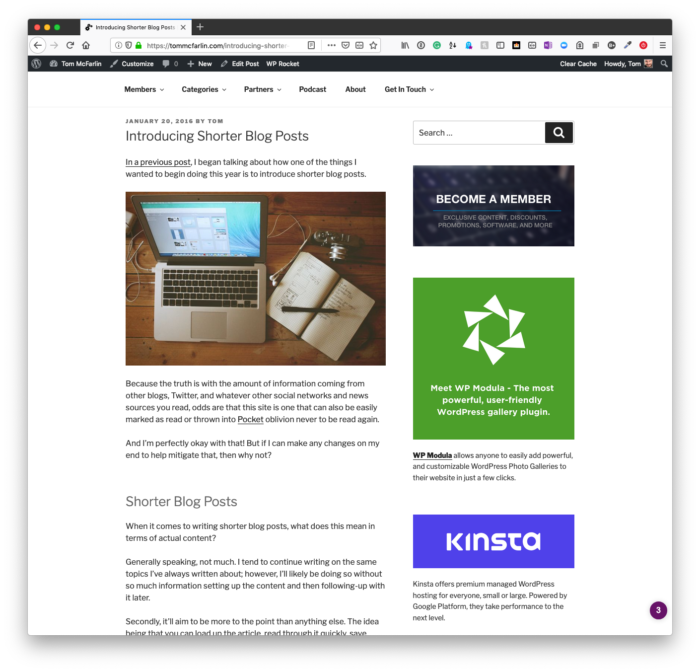 But I don't want all of my posts to be that way.
Continue reading "Shorter Blog Posts, Revisited Writing shorter blog posts, again, seems to be a reasonable goal that I'm going to start. Again."