Out-of-the-box, WordPress includes a decent search widget, but ever since I've been seriously blogging and building solutions for others, I've found SearchWP to be the best WordPress search plugin.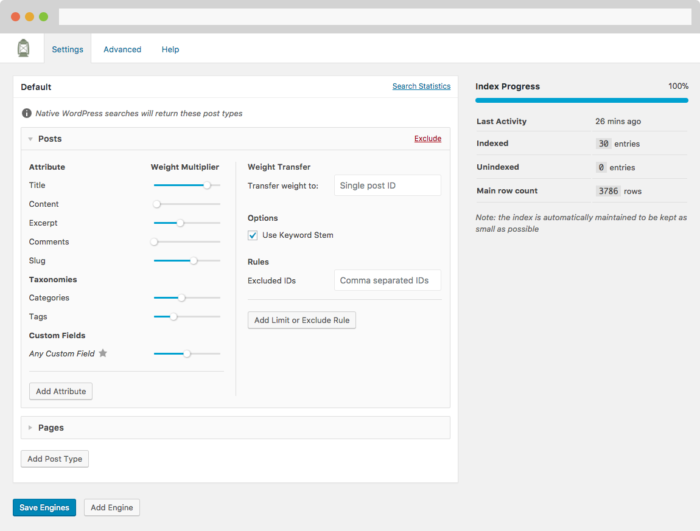 When it comes to WordPress plugins, I'm a big fan of maintaining the same look and feel of the application. SearchWP goes even a step further by simply integrating its functionality with the native WordPress search engine.
That is, you just active the plugin and go.
To use the WordPress search plugin you don't even have to know much about databases, how to optimize queries or anything like that. Instead, you just have to be able to tweak a few checkboxes and fields that exist in the settings.
But, for those who are interested, there's more to it than that. Upon installation, SearchWP offers:
The indexing of PDF, Microsoft Office Documents, and the text documents in the WordPress media library,
The ability to exclude content from search results,
Insight on what users are searching for when they land on your site,
The option to have multiple search engines based on the settings you configure,
Using "keyword stems" rather than exact term matching to improve results,
And much more.
As you can see, the  plugin doesn't lack in features. On top of that, though, all of this is easily manageable from within the interface provided by the plugin.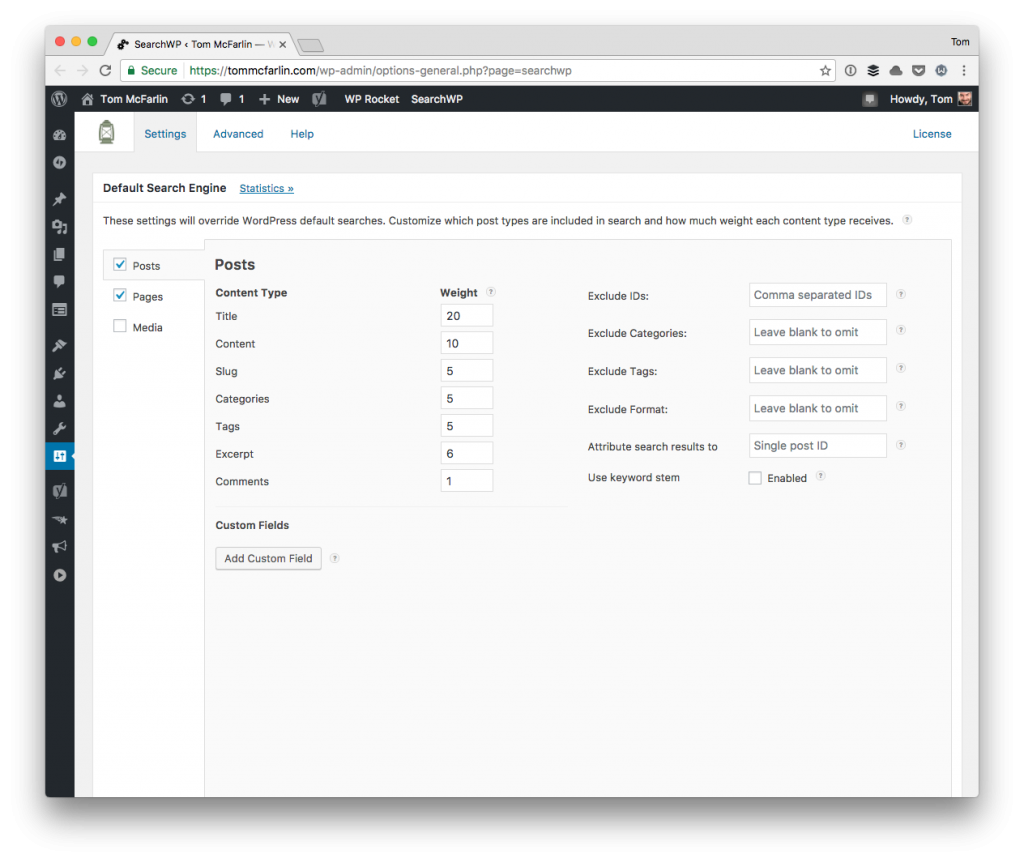 And all of this is available to anyone who purchases the plugin. That is, there's no upsell or additional licensing to be able to access this functionality.
Furthermore, if you're a developer or someone who builds sites and solutions, take a look at the documentation or some of the available extensions which include those for WooCommerce, FacetWP, Easy Digital Downloads, and more.
Speaking from my own experience both in running the plugin on my site as well as projects I've implemented for clients, there's no better option than SearchWP.