Not quite a month ago, I mentioned that I was going to begin open sourcing the themes (and potentially plugins) that we sell on WordPress.com. Right now, this is only a single theme (though others are in development and I'll talk more about that later).
As of today, Mayer for WordPress.com along with the three (yep, the only three) outstanding issues for the next milestone are available on GitHub.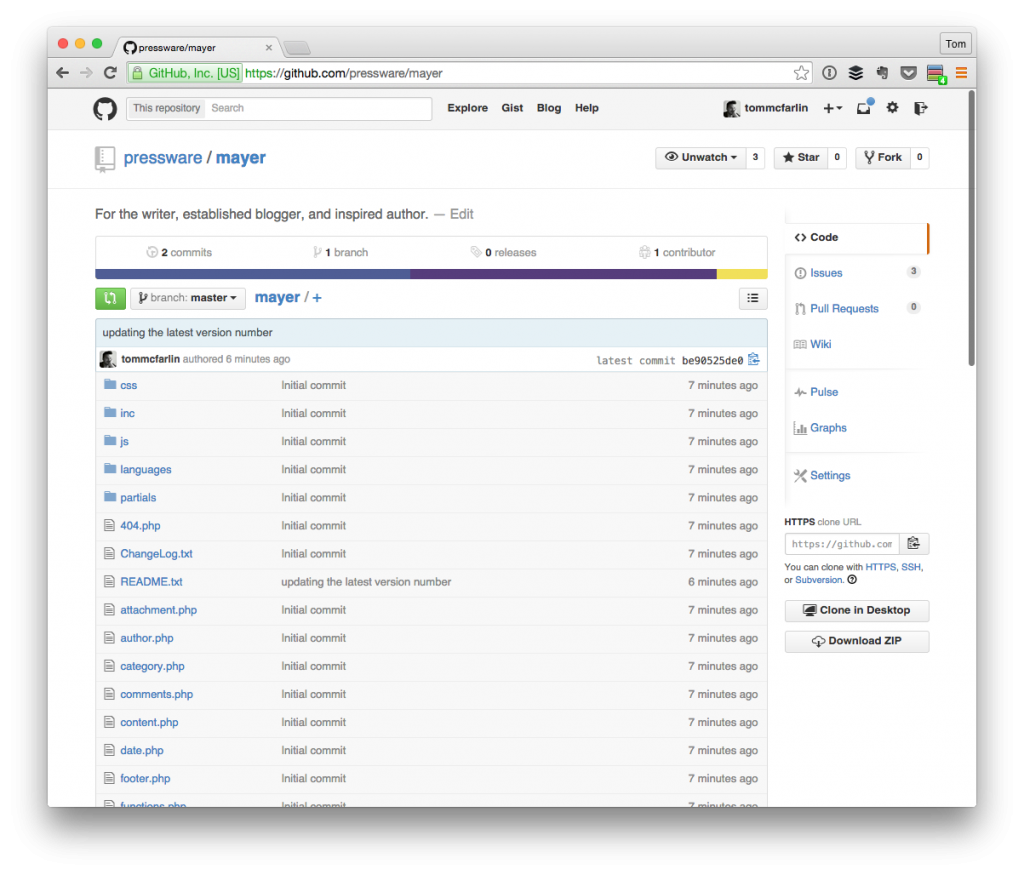 The initial post was met with some great conversation via both the comments and tweets – some pushback, some not – but I'm excited to see where this goes and I do feel that this is the best decision, for now, with respect to this particular theme.