Designers and developers, by their nature I think, are attracted to new things if for no other reason than to see how it's designed, how it's put together, how it functions, and so on. I don't consider that a positive or a negative – it's just a trait that some people have (and certain types of people exhibit it more than others).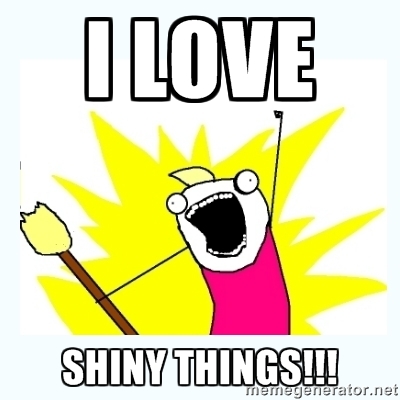 That curiosity matched with the desire to constantly be improving at one does do for a living (or for a hobby) is what separates those who see the gig as "just a job" and those who see it as what they're dedicating their lives to doing.
Yes – it can be expensive: Some like to purchase new devices as soon as they are released or new products as soon as they are released in order to familiarize themselves with them, and then to try to bring back what they've seen, learned, and experienced and build it into whatever they're focused on creating.
But when you bring this approach into something like WordPress theme design and/or theme development, it has the obvious potential to improve future work but it can also negatively impact existing work.